Parkovi širom grada Chicago-a će biti ulepšani živom muzikom i besplatnim časovima plesa tokom celog leta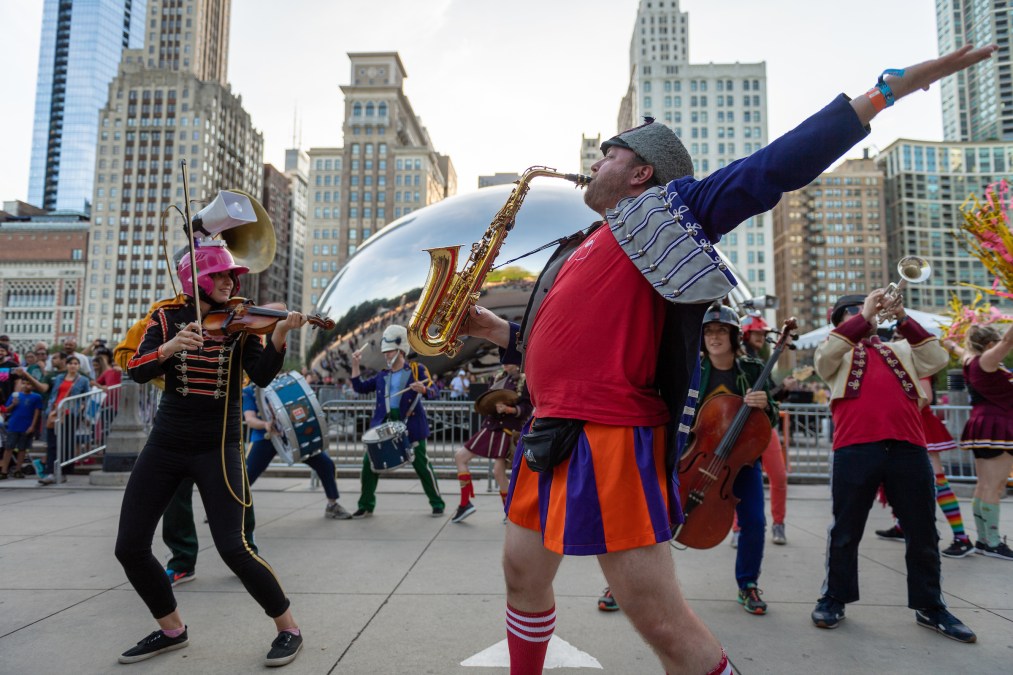 Godišnji letnji festival besplatnih časova plesa i muzike uživo počinje sledećeg meseca! SummerDance traje od 18.juna do 17.septembra, sa Spirit of Music Garden u Grant Park-u kao početnom manifestacijom. Događaji su planirani i u Austin-u, Morgan Park-u, Pullman-u i Humboldt Park-u, pošto se program vraća na potpuni raspored događaja uživo nakon dve godine smanjenih i virtuelnih programa.
SummerDance će takođe imati događaje na Taste of Chicago i Maxwell Street Market-u, navodi se u saopštenju za štampu.
"Uzbuđeni smo više nego ikada što ćemo se vratiti na podijum za igru na otvorenom i proslaviti kako nas pokret i muzika mogu spojiti", rekla je gradonačelnica Lori Ligthfoot u izjavi. "SummerDance je zaista jedinstven za Chicago, a raznolika linija plesnih stilova donosi radost i isceljenje svim delovima našeg grada".
Kompletan raspored manifestacija je u nastavku.
Napomena: termin TBA u nastavku teksta znači Biće naknadno objavljeno (To be Announced)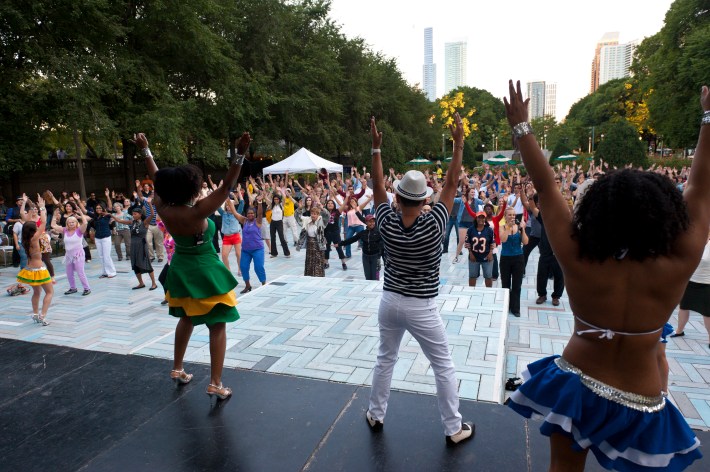 18.jun
Pullman Park, 11101 S. Cottage Grove Ave.
Podne: Salsa/Urbanity Dance Chicago
13h: Line Dancing/Fre2Dance
14h: Steppin'/TBA
15h: Footwork/The Urban Ark
Muzika: The Urban Ark
6.jun
Welles Park, 2333 W. Sunnyside Ave.
16:30h: Creative activities
17:30h: Aloha Center Chicago sa Lanialoga Lee, Kuma Hula (Master Hula Teacher) of Ke Kula a O Ka Pakipika
Muzika: Pacific SoundZ & Friends of Aloha (Music of Hawaii and South Pacific)
8.jul
Buckingham Fountain u Grant Park-u, 301 S. Columbus Drive
Podne: Line Dancing, sa the Cha-Cha Slide/Janelle E. McGhee
13h: Steppin'/Shaun Ballentine
14h: Polka Hop/TBA
15h: Footwork/Christopher "Mad Dog" Thomas
Muzika: DJ Mwelwa
Gost voditelj: Jennifer Billock, autor Block Club članka "Here are 4 dance styles born in chicago to mark the 'Year of Chicago dance'" (članak možete videti klikom OVDE)
9.jul
Buckingham Fountain u Grant Park-u, 301 S. Columbus Drive
11:30 – 13h: A Walkie Talkie Dancey Party, izvođena od strane Chicago dečijeg teatra (Chicago Children's Theatre) i The Q Brothers
13h: Ballroom Basics (za decu i porodice)/Dancing with class
14h: East Coast Swing/May I have this dance (Mogu li vas zamoliti za ovaj ples?)
15h: Merengue/May I have this dance (Mogu li vas zamoliti za ovaj ples?)
10.jul
Buckingham Fountain u Grant Park-u, 301 S. Columbus Drive
Podne: Salsa/La Mecca Dance Chicago
13h: Kizomba/Shafeeha Monae
14h: Bachata/Chicago Dance
15h: Afrobeat/Stacy "Jukeboxx" Letrice
Muzika: DJ Kimani Rashad
13.jul
Douglass Park, 1401 S. Sacramento Drive
16:30h: Kreativne radionice i aktivnosti
17:30h: Instruktori plesa
18h: Muzički umetnik TBA
20.jul
Willye B. White Park, 1610 W. Howard St.
16:30h: Kreativne radionice i aktivnosti
17:30h: Andrea Vinson iz NAJWA Dance Corps (Boogaloo)
18h: Chicago Soul Spectacular (60te/Soul 70tih, Rock, R&B)
24.jul
Maxwell Street Market, 800 S. Desplaines St.
11h: Bachata/Latin Street
Podne: Salsa/Latin Street
13h: Rueda de Casino (Cuban Salsa)/Latin Street
14h: Open Dance
Muzika: Vintage Wed DJ Papi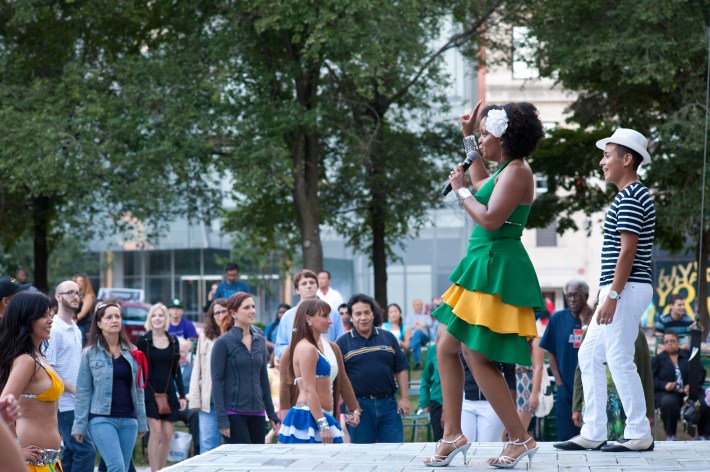 27.jul
Palmer Park, 201 E. 111th St. 16:30h – 19:30h
Tanji Harper, umetnički direktor Happiness Club-a, predvodiće angažovanje zajednice sa Kids off the Block, The Urban Ark and Dance and Cheer of Excellence Academy kako bi zajedno kreirali sadržaj celokupnog programa
3.avgust
Levin Park, 5458 W. Kinzie Pkwy.
16:30h: Kreativne radionce i aktivnosti
17:30h: Move Me Soul (Afrobeat, House)
18h: Muzički umetnik TBA
10.avgust
Humboldt Park Boathouse, 1301 N. Humboldt Drive
16:30h: Kreativne radionice i aktivnosti
17:30h: Mayambo Dance Company (Salsa)
18h: Muzički umetnik TBA
11.avgust
Spirit of music garden u Grant Park-u, 601 S. Michigan Ave.
18h: Cumbia/Latin Street
19h: Cumbia/Quinto Imperio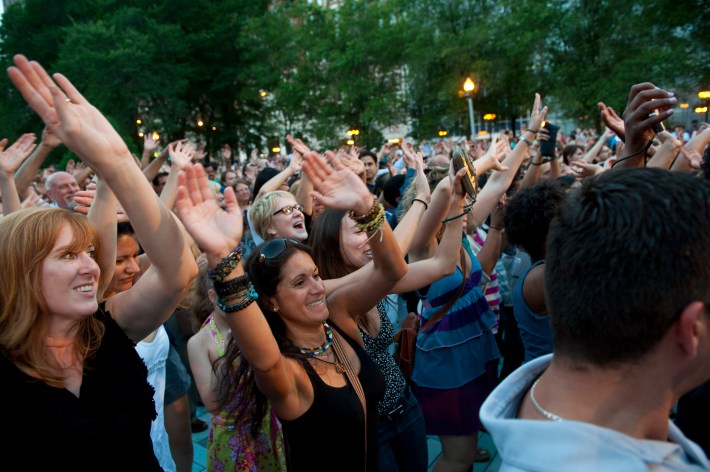 12.avgust
Spirit of music garden u Grant Park-u, 601 S. Michigan Ave.
18h: Foxtrot, East Coast Swing/May I have this dance? (Mogu li da dobijem ovaj ples?)
19h: 1936 Pop Music/Alan Gresik Swing Orchestra
13.avgust
Spirit of music garden u Grant Park-u, 601 S. Michigan Ave.
18h: Steppin'/Dawud i Lura Shareef
19h: Steppin'/DJ Eric "ET" Taylor
17.avgust
Ogden Park, 6500 S. Racine Ave.
16:30h: Kreativne radionice i aktivnosti
18h: Steppin'/DJ Myron
18.avgust
Spirit of Music Garden u Grant Park-u, 601 S. Michigan Ave.
18h: Country Two-Step, Waltz, Polka/Jeffrey Cannon & Meg Kindelin
19h: Country i Western/Wild Earp & The Free For Alls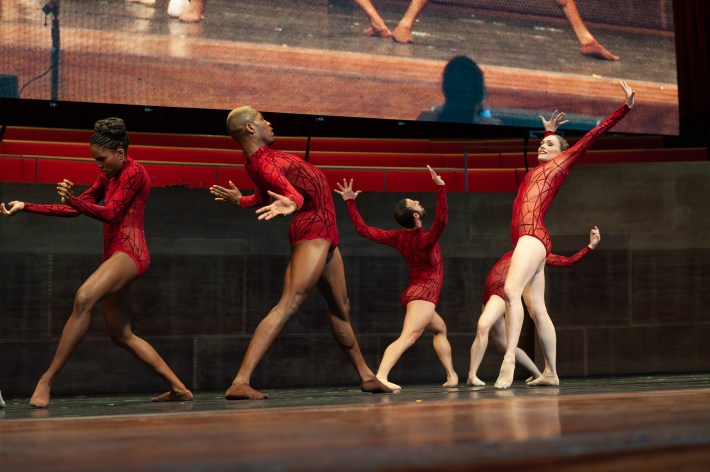 19.avgust
Spirit of music garden u Grant Park-u, 601 S. Michigan Ave.
18h: Salsa/Latin Phythms
19h: Salsa/Afinca'o
20.avgust
Spirit of music garden u Grant Park-u, 601 S. Michigan Ave.
18h: No Limits Latin, Fusion Adaptive Dance/Desueno Dance i MOMENTA Dance Company
19h: Disability-Led Fusion Grooves/Calculated Discomfort
24.avgust
Davis Square Park, 4430 S. Marshfield Ave
16:30h: Kreativne radionice i aktivnosti
17:30h: Instruktori plesa TBA
18h: Muzički umetnik TBA
25.avgust
Spirit of music garden u Grant Park-u, 601 S. Michigan Ave., 18h-21h.
Plesovi i instruktori u toku čitave noći: Indian Classical
Hharatanatyam/Kinnari Vora, Flamenco/Leticia Aravena, Dabke/Phaedra Darwish, Mexican Folk/Lorena Iniguez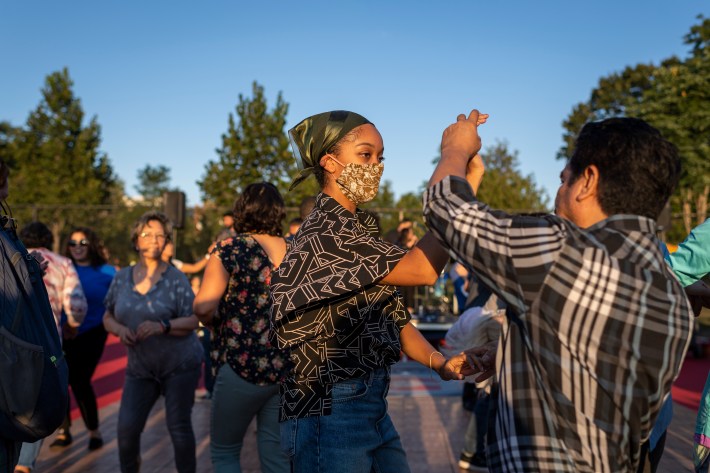 26.avgust
Spirit of music garden, 601 S. Michigan Ave.
18h: House/DJ Wayne Williams
31.avgust
Ada Park, 11250 S. Ada St.
16:30h: Kreativne radionice i aktivnosti
17:30h: House/DJ Sundance
7.septembar
Portage Park, 4100 Long Ave.
16:30h: Kreativne radionice i aktivnosti
17:30h: Rueda/Edson de Cuba
18h: Salsa, Guaracha, Son Montuno/Orquestra Charangueo
14.septembar
Jackson Park, Grove 6B, 1700 Columbia Drive (jug Muzeja nauke i industrije)
16:30h: Kreativne radionice i aktivnosti
17:30h: East Coast Swing/Louie Stallone & Susan Fox
18h: Jazz/Sam Fazio Quintet
17.septembar
Millennium Park, 201 E. Randolph St.
Proslava tokom celog dana sa besplatnim izvođenjima i aktivnostima. Detalji će naknadno biti objavljeni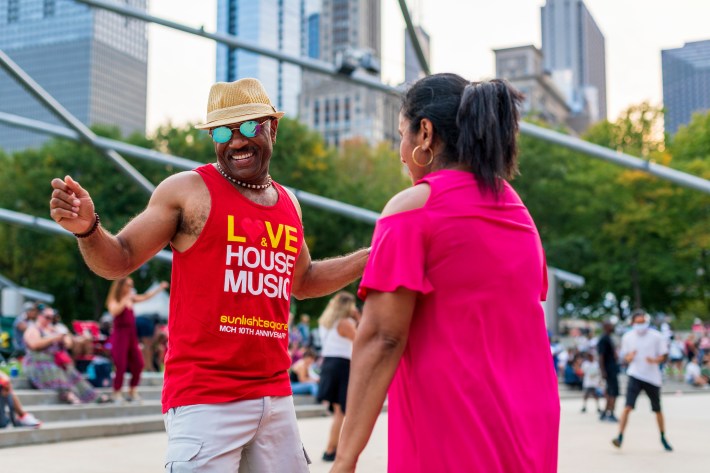 Izvor: Blockclubchicago.org